Phone is fully functional. Has signs of wear which may include scratches, dents, or major cosmetic issues. Includes charging accessories.
iNew V3 Android Smart Phone is the latest INEW Android V series Mobile Phone.iNew V3 Mobile features MTK MK6582 Processor 1.3GHz ,with Dual Camera,support GPS,Bluetooth and WIFI,Support  NFC,OTG,Gyroscope Sensor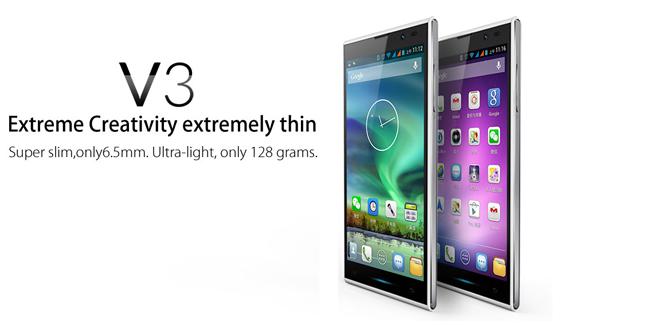 Top Camera,make the world most beautiful
The new gernation of 13M pixel Camera with Sony Chip,Advantage F2.0 Larger aperture
Better than 12M Pixel Casio,especial seize the color in nature,night scence,and the larger aperture shooting portrait are better than the professional SLR camera.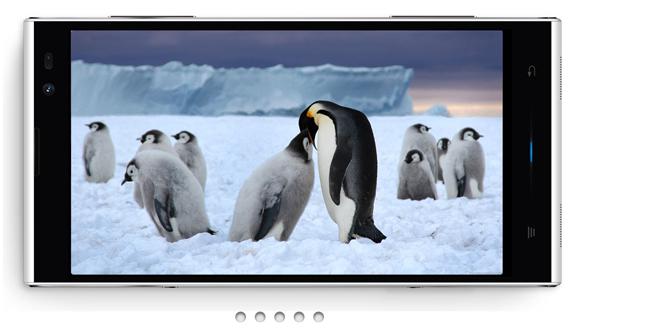 Sony 13M pixel camera,large aperture F2.0 night shooting artifact
Excellent to take the photo with the weak light environment,Sony 13M pixel camera with dual Philips LED flash,Sony Exmor RS series photosensitive components, stack structure brings the superfine pixel spacing & screen delicate.By 5 groups of special lenses and blue glass infrared filter, restore the true color, also support the CPU real-time HDR function, bring more shot funs. The front camera 5Mpixels, more suitable for self-photo-shot.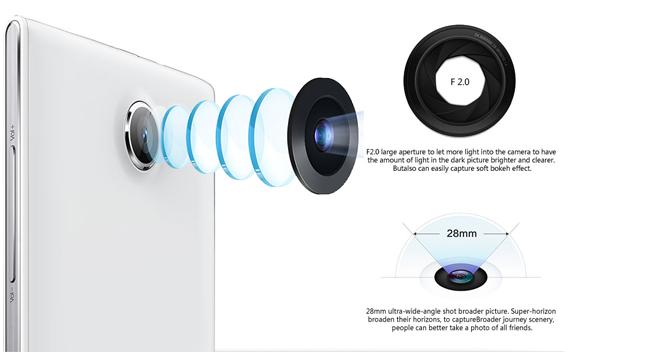 NFC short distance wireless technology
iNew V3 Mobile Phone NFC is a kind of innovative technology. "NFC is a near field technology, also known as the short distance wireless communication, which is a kind of short distance wireless technology with high frequency, allowing for non contact type electronic equipmentPoint to point data transmission and exchanging.it would be widely applied to, access control management, tickets etc,., The users will be able to touch and go when the equipment,storing the ticket or passwords, touch the card reader,.On the other hand,it is used for logistics management. Touch and pay, data transmission, download music, pictures to each other and exchange mail list etc..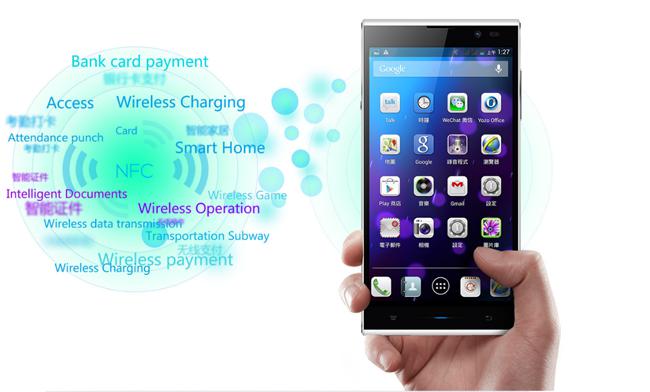 Extremely clear,best view
OGS Full Lamination,Super-Quality Display 5 Inch Ultra-sensitive Touch Retina Screen,16:9 HD LCD,Pixel Density 326PPI
iNew V3 with the OGS full lamination technology, The display screen is formed directly on the touch screen, non-air-gap, transparent embellish
bright, pure color and text, pictures, feel like floating on the hand -- highest quality touching experience.Meanwhile, the display 30% slimmer and the transmission to enhance the rate of 10%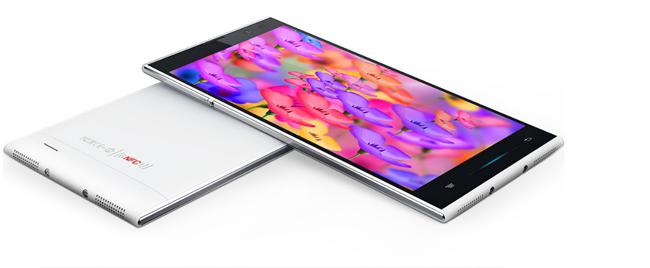 Corning Gorilla Glass II Screen
INEW V3 Phone features Corning 2nd generation steel material external screen, wear resistance, image display sharper than the previous generation,
visible scratches by 40%, a 40% increase structural strength.

5.0 Inch HD Display,Watch the IMAX Movie at home
5.0 inch,1280 * 720 pixels HD, support for playback via software 720P HD TV and movies, and supports surround sound: With the high-quality speakers, you would enjoy perfectly on the best bass, even the normal headphones have the nice experience,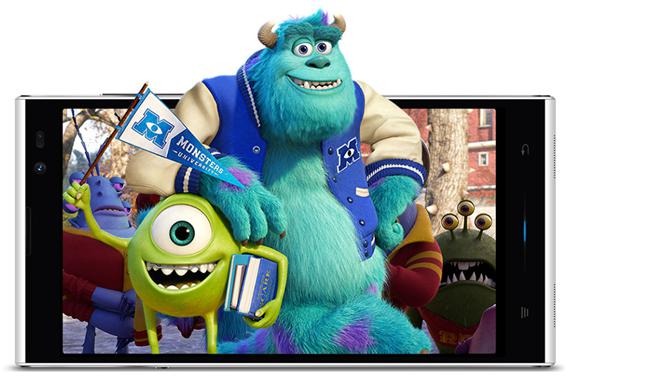 RAM 1GB and ROM 16GB Big Memory
iNew V3 phone would give you the best experience,RAM 1GB and ROM 16GB mass storage, you can have a number of interesting and fun APP,
play lots of wonderful games, HD video play, save every good moment during the life.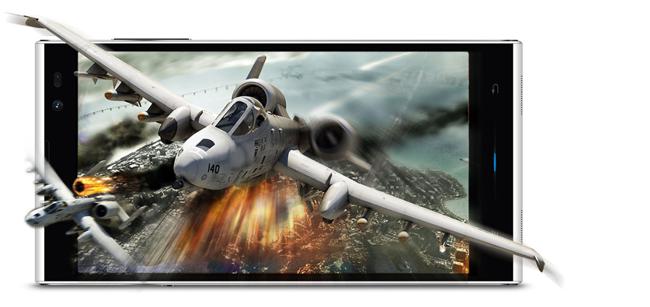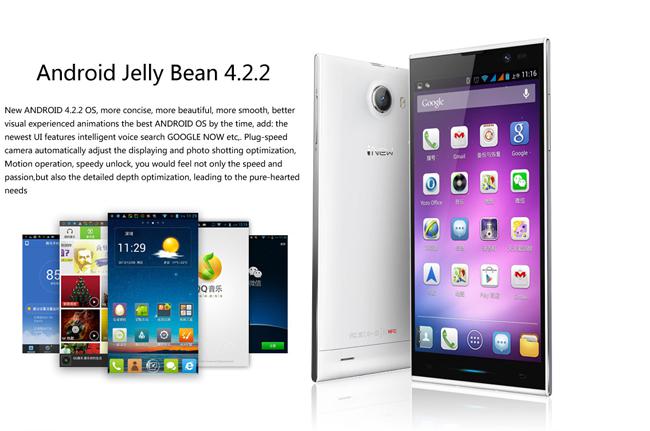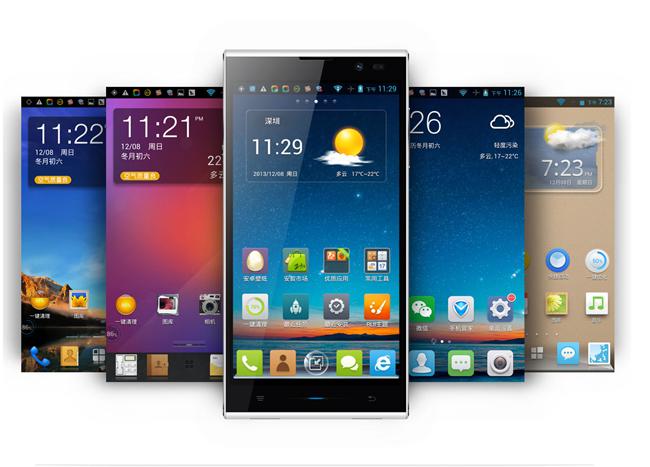 iNew V3 Phone Features:
OS: Android 4.2.1
CPU: MTK MT6582 Ouad Core 1.3GHZ
GPU: ARM Mali 400-MP 533MHz
RAM     1GB,DDR3
Storage  16GB
Extend Card     Support TF card up to 32GB extended
Sim Card: Dual SIM Card Dual Standby
Service Provide: Unlocked
Brand:
2G: GSM 850/900/1800/1900MHz
3G: WCDMA 850/2100MHz
MS mode: WCDMA/GSM
Shell Material    Plastic
Screen: Capacitive Touchscreen, 1280*720 High-resolution Screen
Size: 5.0 inch HD  5 Point Capacitive Multi Touch Display / OGS
Resolution:  1280*720
Visible Angle: 178°
Display:  IPS
Daul Camera:  Front camera:5.0 mega pixels, rear camera: 13.0 mega CMOS color pixels,Flash light
iNew V3 Phone Details:
Wireless transmission    3G,WIFI 802.11b/g/n,Bluetooth 2.0,EDGE,HSDPA,HSUPA
Navigation     Built-in GPS chip(GPS+AGPS)
Google Play: Pre-installed
Modem FunctionMove AP--Wireless AP(WLAN Hot spot)
NFC:Support MT6605
USB: USB 2.0
Light sensor     Support
Proximity sensor     Support
Gravity Sensor     Support
Bluetooth     Support
Music/video     Support
WAP Browser     Support
Hand-writing     Support
Skype     Yes
Multilingual     Support
Email and Browser: Yes, built in
WIFI:    802.11b/802.11g / 802.11n
Earphone Interface     3.5mm
Video:1080P Videp Play with formats of MP4/3GP/3G2/RM/RMVB/ASF/FLAC/APE/MOV etc.
Music     MP3/WMA/FLAC/APE/WAV/RA/Ogg/MIDI/3GP etc.
Ebook     UMD, TXT, PDF, HTML, RTF, FB2…
Bttery:  1830mAh
iNew V3 Phone contain:
1 x iNew V3 Android Smart Phone
1 x USB cable
1 x Charger
1 x Battery
iNew V3 Phone Weight: 128g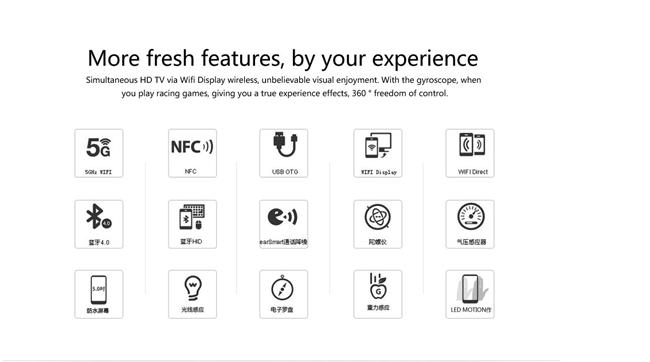 About Size
iNew V3 phone's size, 6.5mm is the thinnest edge part; while the average body thickness is 8.41mm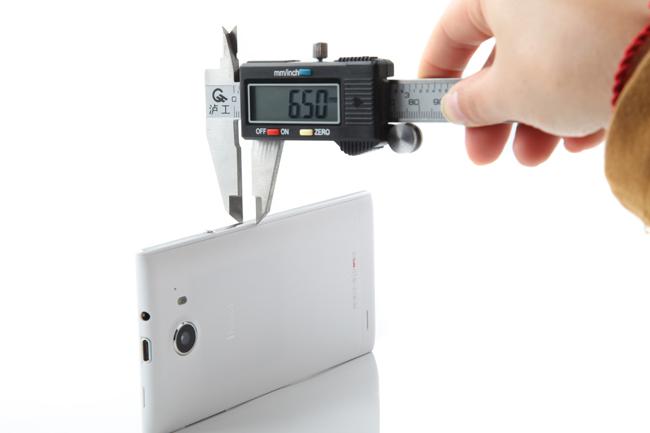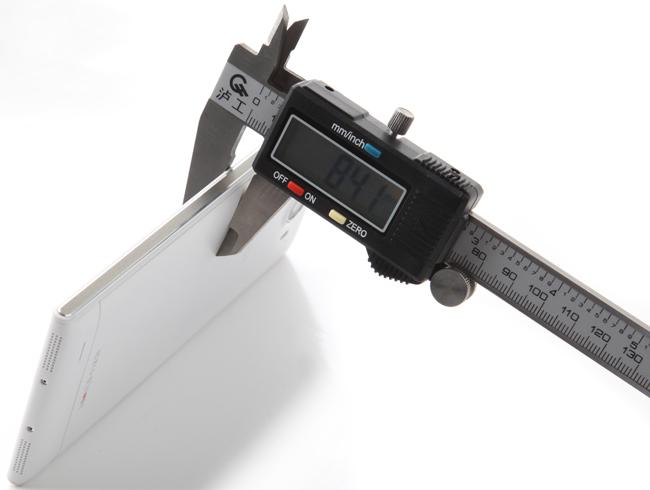 ------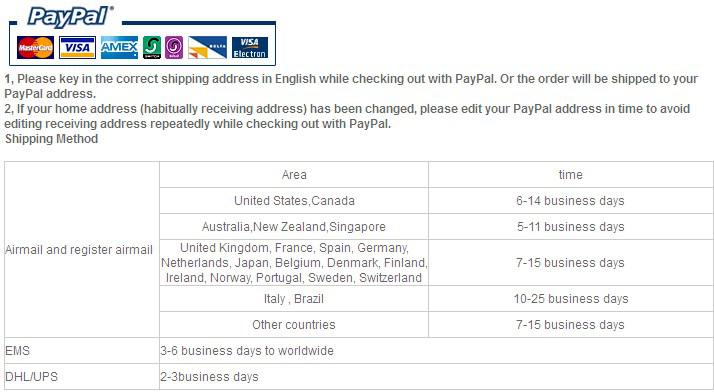 Questions on Used iNew V3 5.0 Inch MTK MT6582 Android Smart Phone Dual Camera NFC WIFI GPS
Sort by

From JOSE DOMINGOS at

12/24/16 3:28 AM

Hi iNew team!..

How can i shipping an inew L3 mobile phone to Luanda?

DHL Express service is better to me..
inew Mobile:
Thank you for your mail.
we can provide DHL,but if your shipping address belong to remote area,and this will take more 25USD for shipping.

From Shah Faisal at

11/18/16 9:29 AM

Need touch display for v3 inew phone white color 16 gb
inew Mobile:
Thank you for your mail.
inew v3 and its touch display are out of stock now,you can refer to other model.
https://mibuying.com/

From abrar at

12/10/15 5:12 AM

From Irishsmile at

11/24/15 12:12 PM

From John Matthew at

11/21/15 5:03 AM
Ask Your Own Question
Customer Reviews
BATTERY Review by

1244

FEW THINGS INEW needs to improve on

1. Battery- more battery power needed to make inew a very good brand

2. More RAM, 3G RAM is already here and they need to catch from 1GM RAM

3.Waterproof- make inew products robust ,

4.Scratch resistant- more touch on their screens/technology required


5. LTE/ 4G should be standard now
(Posted on 4/11/15)

did not last a year Review by

Donal

Ordered two phones and both phones are unusable after a year, wonder what QC is run at factory. (Posted on 1/24/15)

worthy with you money Review by

mbk

Hi,
What else u want? I think its worthy with that money you spent.
Whatever i like this phone.
Thanks (Posted on 11/22/14)

inew v3 Review by

suyambu

brought this phone yesterday,its good in design,performance and all,the only annoying thing is that battery don't stands for 12 hrs even,its too low backup,talk time holds only of 2 hrs at max due to 1850 MHA,need to increase the back up. (Posted on 11/6/14)

ΚΑΛΟ Review by

elsa

αρκετα καλο εχει πολυ καλα χαρακτηριστικα απλα οταν πολυχρησιμοποιειται αναβοσβηνει ξαφνικα η οθονη (Posted on 11/3/14)

Could be a bug Review by

magic

I have this phone for 4+ months now and it is working fine.
I noticed something that could be a bug, or not. I turned Quick boot option ON and after that when powering ON my phone, it will power up quickly and show the lock on the screen, but the touch screen will not respond. The only way to do anything is to take the batter out and put it back again. Telephone will then start and work normally. Until it is powered off. No matter how many times I powered on the phone with Quick boot option enabled, phone will boot, but I could not get touch screen to respond. Then I disabled Quick boot option and after that phone is back to normal and working fine again. Very good phone, just need better battery to be excellent. (Posted on 10/13/14)

Good phone Review by

farough

Just today i have purchase and using more then 5 hoirs its a very fine working on net and very smoth fast also his display is very good camra very nice specialy i like its very slim perfect size . i realy love it.
(Posted on 10/7/14)

Μην κάνετε το λάθος που έκανα και εγω ! Review by

Athina

Εχω το κινητό ένα μήνα περίπου και δεν ειμαι καθολου ευχαριστημένη!! Η μπανταρία κρατάει μία μερα το πολύ, δύο αμα δεν ασχοληθείς καθόλου μαζί του. Οταν συνδέω το φορτιστή με το κινητό για μία ωρα περίπου δεν γίνεται καλά η επαφή και μετα απο 1 ωρα αρχιζει να φορτίζει κανονικά, και τώρα τον τελευταίο καιρό εχει αρχισει να τρεμοπαίζει η οθόνη στα καλά καθούμενα. Αμα εχει εμφανίσει τοσα προβληματα σε ενα μηνα σε 3 μηνες θα ειναι άχρηστο!! (Posted on 9/19/14)

Outstanding product Review by

Qahramon

I have bought this product a month ago (on August 2014) and it was delivered to my door during 20 days. The item was packed in a very safe box with a lot of cushion inside it. When I opened the phone, I was impressed with its quality, design, performance and etc. The guys from this company work so hard to be suitable to market, that they even put Russian video clips into my phone. In the end, I give to the product, shipment process and customer service the highest mark and strongly recommend this phone or the products of the company to anyone. (Posted on 9/16/14)

überraschend gut! Review by

Stefan

Das V3 hat meine Erwartungen übertroffen. Besitze es nun sein gut 6 Wochen. Batterie ist nicht grad der Hit. Für einen Tag reicht sie aber allemal und man kann ja gut eine zweite als Ersatz bestellen. Verarbeitungsqualität und Materialien sind auch erstaunlich gut. Nutze es auf dem Swisscom Netz. Für die CH-DE Tastatur musste ich einzig ein Zusatz-App installieren. LTE hat es keines, aber HSDPA ist ja schnell genug und ohne LTE wird wohl der Akku verbrauch etwas länger halten..
Es ist mir bis jetzt noch nicht runter gefallen. ich hoffe es geht nicht so leicht kaputt.

Hoffe nun nur noch, dass die Arbeitsbedingungen bei iNew Mobile in Ordnung sind. Dann könnte ich es mit richtig gutem Gewissen weiter empfehlen. (Posted on 9/14/14)

Excellent Review by

Hammadh

Very good smartphone. At this price and even for a higher price, this phone is truly awesome. If iNew continues guaranteed updates theres no need to switch phones.
Best Camera/design/Spec combo. (Posted on 9/8/14)

dommage! Review by

joba94

This smartphone could be successful without support it is worthless, no evolution firmware they know that saying "When we release the updated firmware, we will update our website" and it's 5 months see it that way. I think they do not or no longer have the means to continue to survive. (Posted on 9/5/14)

NO POWER COMING Review by

MUHAMMAD NURUL

I have received the phone on time. Charged the battery for 12 hourse but no power. The phone is absolutely dead. Send a message but no response. I do not know what to do. (Posted on 9/3/14)

deluso Review by

carlo

after 1 month the phone will not charge
Video recorded with colored lines
Service not good
Some days I write a lot of emails but I do not yet have an address to which to send the phone
I'm disappointed




dopo 1 mese il telefono non carica
i video registrano con linee colorate
assistenza non buona
sono giorni che scrivo molte email ma non ho ancora un indirizzo a cui spedire il telefono
sono deluso (Posted on 8/31/14)

i love it Review by

keny

i want to buy it (Posted on 8/27/14)

Excelent Review by

Adrian

The phone are better than i expect, all things on the phone are functioning correctly and the time of shipment was fast (Posted on 8/25/14)

Very Good Review by

magic

Very Good phone. Need better battery... (Posted on 8/25/14)

crap Review by

big al

phone only works with o2 and giffgaff. it worked for a couple of weeks then only displays inew page and wont switch off until battery is removed. supplier said to return phone which i did and now they do not answer emails. paypal wont help because of the time its taken to return phone. i have no phone and no 130 quid. There are dozens like me on the internet who bought this crap. do not make my mistake. avoid like the plague, big Al. (Posted on 8/17/14)

top class phone Review by

eddie ll

I have had this phone for 1 week now as a sample and to be honest i think it is extremely good, works quite well does what is say on the tin, i have read one comment on here which is bot true. the phone is 10 out of 10 better than an i phone which are loosing there market share as the no.1 phone ha ha ha apple . (Posted on 8/10/14)

Reliable and value for money Review by

MICHALIS

I hope that we have smooth possibility for device updates in the future!
I recommend it to anyone!! (Posted on 8/9/14)

A smartphone without GPS Review by

Vahagn

From day 1 the GPS is not working on my phone. I contacted the company and they told me that it is a bug which will be corrected with the update that they are going to release "soon". That "soon" was about 2 months ago and I fear it will never arrive. In these days a smartphone without a GPS does not worth even the $180 that I have paid for my v3. (Posted on 8/9/14)

Inew Review by

Ctrindade

Ótimo aparelho ,custo benefício ótimo. (Posted on 7/29/14)

Inew Review by

Ctrindade

Ótimo aparelho ,custo benefício ótimo. (Posted on 7/29/14)

couldnt hurt to cut some corners Review by

stefanmeyers

I've had the phone for a week now and I've noticed three things that detract from an otherwise excellent phone.
The sharp corners on the device seem to dig into my hands while holding it horizontally.
The battery doesn't do a deep charge so right out of the box it has terrible battery life. Recommend juice defender or battery doctor to help.
Lastly, the soft buttons for home, options and return are very easy to graze while playing a game, typing horizontally or watching a video.

Otherwise this phone is great and I am very happy I made the switch from an iPhone. Now if only I could figure out how to root it.

Oh and this is probably because of my provider but I'm only able to make 2G work. (Posted on 7/26/14)

couldnt hurt to cut some corners Review by

stefanmeyers

I've had the phone for a week now and I've noticed three things that detract from an otherwise excellent phone.
The sharp corners on the device seem to dig into my hands while holding it horizontally.
The battery doesn't do a deep charge so right out of the box it has terrible battery life. Recommend juice defender or battery doctor to help.
Lastly, the soft buttons for home, options and return are very easy to graze while playing a game, typing horizontally or watching a video.

Otherwise this phone is great and I am very happy I made the switch from an iPhone. Now if only I could figure out how to root it.

Oh and this is probably because of my provider but I'm only able to make 2G work. (Posted on 7/26/14)

3g speeds Review by

jay butler

does anyone know how well 3g works in USA on gsm network (Posted on 7/7/14)

All Most the best phone I have ever owned. Review by

DLR

But, not quite. The battery life is an issue. However, I could live with that. I simply have started putting it on a charger half way through the day.

THE real issue is lack of updates, or even news of an update. KitKat has been out for months now. Still iNew has not let any of us know when or if they will have the new KK available for download.

Very poor communication. That has nothing to do with the phone itsself however. 4 G would have been nice but I can live without that was well.

I am very pleased with the phone and if asked for a recomendation, I would say " Yes, its worth the money, ONLY IF you do not have to have 4G and a battery that will last all day.

Good work on the V3 iNew. Keep up the good work. Please be a little more forth coming on with information on updates for the phone. (Posted on 7/3/14)

Rating Review by

Waleed

Mobile gorgeous and specifications of advanced and high and easy to use imaging also distinctive and suitable for all price categories,
Thank you (Posted on 6/26/14)

first impression Review by

Natasa

The Phone was delivered to Slovenia in exactly 10 days. First impression is excellent. Easy to manage, no problem with charging battery, very quality screen, the back camera shows 18 pixels, also very interesting photo shop. My teenage children love it, specially because of large memory capacity. Internet works quick also.

So far, very satisfied. Thank you (Posted on 6/10/14)

inew v3 Review by

shahid

Volevo sapere inew v3 per scendere il schermo tute le volte ce da schiaciare il butone di fianco non modo di scendere il schermo toccando su il schermo senza butone (Posted on 5/22/14)

+++++ Review by

jalil

Best (Posted on 5/20/14)

From Spain Review by

Francisco

Great, I recived my Inew V3 less than ten days.
Incredible pictures even at nitgh, games plays well, good sound, wifi works well.
A great mobile in relation quality to price.

Excelentttttttttttttttt (Posted on 5/6/14)

ΤΕΛΕΙΟ ΓΙΑ ΤΑ ΛΕΦΤΑ ΤΟΥ ... Review by

DIMITRIS

Απίθανο τηλεφωνάκι !! Το χρησιμοποιώ ακατάπαυστα εδώ και δύο εβδομάδες και μόνο θετικά σχόλια έχω να κάνω. Κανένα κόλλημα, ταχύτατο, δεν ζεσταίνεται, κάμερα άψογη, τέλεια δικτύωση, φοβερή οθόνη,,,, Με λίγα λόγια ΑΨΟΓΟ και ειδικά αν αναλογιστούμε τα χρήματα που ξοδέψαμε για αυτό. (Posted on 5/4/14)

Great price/quality Review by

Donal

I have been fooling around with my INew for a few weeks now. I have to admit the camera on the phone is the best feature in the device; great pictures & videos. The wifi and 4G speeds are great and the image is also quite neat.

My only concerns are about the call quality; sometimes the sound just seems to be listenning to a very distant caller even with the phone at maximum; callers have reported my voice as breaking up in areas where my coverage was at max.

Also the Android version seems a bit buggy. I have not been able to download a newer version of the OS to fix these annoying bugs and I am waiting for a newer firmwere release.

(Posted on 4/28/14)

Very good, not perfect Review by

dreamer0815

Could be a perfect phone for the price. There are only 2 issues: the battery does not charge correctly in the phone. It could last longer if charged correctly. And the images of the camera do have a yellowness (tint of yellow). (Posted on 4/27/14)

Really good phone Review by

Jameson

This is the best chinese mobile phone I haved, really good camera, all the games working ( plantsvszombies, dead trigger 2, etc), Internet browser if so fast like a normal PC, and the videos on youtube all on HD very clear. Im very happy with this mobile, only have 1 disadvantage: Need a large power battery.
Antutus benchmark of 17273, like a Samsung Galaxy S3 (Posted on 4/23/14)

5 stars for the phone Review by

christos

very good phone.the problem is that the second day of use fell down and opened the screen. broke in the corner of the screen and do not tell me if I can fix it. there is no suport if something happen. i am waiting what they tell me........ (Posted on 4/16/14)

Amazing !! Review by

Alain

What a phone !! beautiful! light ! fantastic camera, screen is like a full HD !! fast cpu, an amazing phone for an amazing price!! I have buy this phone for my wife and now I want to order the same for me !! All works fine except the battery is long to charge ! if you have a solution ? (Posted on 4/11/14)

slow Review by

jalil

The delivery was a little slow (Posted on 4/6/14)

problems Review by

Mollie

I received this phone as a gift and initially I was happy with it. The screen is very large, crystal clear display, good photos.

There were some problems,

-time and date settings didn't work, unless I connected it to my laptop.

-and the battery life is poor (but much the same as my iPhone 4s)

-after about a month of use the glue holding on the screen failed and the screen detached from the base. This caused the screen to pop out from the base, repeatedly, which led to the final problem. I had planned to return it to the manufacturer, until the final problem happened...

-I picked up the phone, the screen popped out, this over balanced the phone, causing it to fall, the screen cracked and some of the electronic links behind the screen detached.

this phone, after no more than 3 months of use, is now useless.



(Posted on 4/1/14)

τελειο..... απλα τελειο Review by

jenius

το ποιο ωραιο κινιτο που ειχα ποτε (Posted on 3/31/14)

1a gerät und service Review by

CTC

habe das INEW v3 in weiß bestellt, mit zoll und porto, weniger als 180€ für den funktionsumfang hätte ich mindestens 150-200 euro drauf legen müssen um ein europäisches handy was ebenfalls in china gefertigt wird, zu bekommen.

bin mit dem gerät zufrieden!! service war auch sehr gut, hatten einigen schriftverkehr per email, weil es wegen der hohen nachfrage doch ein paar tage länger dauerte.

unbedingt die gratis sachen mitnehmen! die tasche ist nicht so hochwertig, aber besser eine haben, als keine haben und keine passende finden.

wäre bloß schön wenn bei jedem handy generell 2 akkus dabei wären!! (und man keines noch extra kaufen müsste)

trotzdem 5 sterne von mir!
(Posted on 3/17/14)

Amazing phone for an amazing price Review by

rj

Took a while to get here but was well worth the wait as the phone is outstanding, the battery life isn't as bad as people make out i get a day out of it like any other smart phone. The phone is massive and looks amazing cant fault it in anyway. If your buying from the uk and have problems with 3g don't worry as it's easily fixed. Don't hesitate, you wont regret it (Posted on 3/10/14)

It's amazing Review by

Judit

Oh, my god, this phone is amazing!

This is a very big but comfortable phone. Crystal clear display, good sound, super-fast menu, nice shape!

This is perhaps the world's best phone. It's well worth the price.

The delivery was a little slow. But it was worth the wait! (Posted on 3/9/14)

wireless charger Review by

Alain

on the site, the phone is wireless charging, is it a wireless charger for this phone or wich one can I use? (Posted on 3/6/14)

where is my phone? Review by

Artem

It's been two weeks since I ordered V3. two times you said 3 - 5 days I would have to wait but it's already 2 weeks. So the question is - how much longer should I wait? (Posted on 3/2/14)

Great camera Review by

Peter

This phone has a 'WOW' factor about it as soon as you turn the power on, the screen is so vivid and clear.

My wife has an iPhone 4s and when you put the two phones side by side with the same streaming news program running on them the difference is staggering.

The iPhone is very small and dingy compared to the V3 and the screen is much bigger than the 1" that it should be.

The camera and video are outstanding - if you can manage to rest the phone on something solid and take a macro shot of a small item like a coin the detail is remarkable.

For the money that it costs I don't think that you will find a better phone.

I will add that I live in Europe and the phones were "pulled" by the Customs in a random search and I was told that if I could not prove what was in the parcel (which ment produce an itemised bill not just a bank to bank transfer reciept which just showed the amount of money that had I sent to China) They said they would send it back (Ha - Ha)

I was lucky because I had paid by PayPal so the bill was itemised, and the phone did not end up in the obvious place.

Just be carefull how you pay for items from China

(Posted on 3/2/14)

Graet Review by

Shuaib

Great phone, camera is best (Posted on 3/2/14)

Top Spot for the Price Review by

easystreet1

Everybody buys a smart phone for a different reason and no smart phone is perfect for everyone, I am quite sure that somebody will write in soon and say that it's a great phone but I can't fry an egg on it.

This phone is perfect for me because I like the clear screen and the general brightness of it - my wife has an iPhone 4s which looks dingy against this phone.

It does everything that it says on the tin, but the one feature that it blows everything else out of the water with is the camera - if you can rest this phone on something solid and take a macro shot of a written document the result is amazing.

In my view this is the coolest phone on the market for the money. I love it. (Posted on 3/1/14)

very good product Review by

Franco Collepardo

I really really really like this phone. Everything came in my package as described.I have used this phone for a week . it's a great phone. The camera gives clear picture. So far, everything works just fine.I will plan to order another inew v3 phone ,and waiting for the black inew v3 be available . (Posted on 3/1/14)

EXCELLENT EQUIPMENT Review by

Daniel Pereira

Excellent equipment, lines and quick connect wifi. What also apps, good responsiveness. Team with excellent ergonico and lightweight design.Exellent! The camera is really nice. It is really 13.0 mega CMOS color pixels back camera . I recommend it I have no objection to this product. (Posted on 3/1/14)

A great phone at a reasonable price Review by

James Wilkes

hello I bought a new phone the V3 model, I started to set it up but every time I go to settings / system and I press to set the date and time comparre me the message "the application settings and 'locked in an unusual way" .Afer reset to the factory mode many times ,it can work very well . In a words ,this phone is a great buy. (Posted on 2/28/14)

best you can get with the price Review by

Christophe

I received the inew v3 .Phone is great and work properly . It comes with so many things like free case, earphones, screen protector. I took some pictures inside which came out pretty awesome. the camera can work properly.I can get a focused image, the camera will simply will focus. I would say that the autofocus can working very well ! (Posted on 2/28/14)

V3 Review by

pilot

The Battery is bad capacity only 1850mah. (Posted on 2/27/14)

Nice phone for reasonable price Review by

hun-and-oz

People said: "Really nice phone you have!", my wife said "If it will be in smaller then best choice for women"

Pros:
Assembly
Camera
Huge storage place
Speed

Cons:
Earphones not the best
Top charging (in car it is not so practical)
(Posted on 2/15/14)

its Amazing Review by

jahan

its a very Amazing Phone. (Posted on 2/2/14)

Excellent Review by

Shuaib

This phone is best. (Posted on 1/28/14)

Excellent phone let down by a few issues. Review by

kankerot

The phone is gorgeous to hold and look at. Its 6.5mm thick at the edges but thicker in the centre around 8.3mm.

The phone build quality seems very good.

However the battery is very very poor, you will not get a days use out of it and there is an issue with the battery not being able to charge past 88% if plugged in and switched on.

The camera is good not brilliant.

(Posted on 1/27/14)

Great phone but not perfect Review by

losip

I posted a review of this phone after having it for a week but my review never made it onto this site. Perhaps that was a good thing because I've changed my view with more prolonged use.

I bought this to replace my i2000 which has a smashed screen; I also wanted NFC functionality and I was finding the i2000 a little too heavy.

The V3 is light and slim (but the quoted 6.5mm is the THINNEST part of the case; the thickest is 8.5mm). It has a superb clear screen but good resolution. It works very well as a phone.

There has been much discussion about the battery life which is something I never had to think about with the i2000 with its two huge capacity batteries. Indeed, my first review was very critical having had the battery completely drain during what I considered normal use. However, this hasn't re-occurred and I'm now finding that it lasts through the day when used normally as a smart phone. iNew quote 1 to 2 days on standby but what's the point of having a smart phone if it's kept on standby?

The phone loses a star because it keeps on crashing and rebooting. I cannot see a pattern to this in terms of the apps running or the operation but it is a little irritating, happening on average about once a day. I don't know whether this is a fault with mine, or a feature. I have tried a factory reset but the behavior continues.

I understand that there's a firmware bug that prevents the NFC from working and I look forward to being able to correct this.

At one point I was thinking of returning the phone but I feel a bit happier now, so will keep it. (Posted on 1/25/14)

gorilla glass II Review by

coco

after the air gesture and the thickness not being as advertised, can you prove that the glass is really gorilla glass II, and the camera has indeed sony exmor sensor? (Posted on 1/10/14)

Coolest one!!!!! Review by

Parimal

Very best configuration in lower price. I am really happy Buying this Phone. (Posted on 1/2/14)

Very good looking and sleek performance Review by

Oz

Display and GPS are excellent. Very responsive and battery life is more than enough more my daily use. Very good camera. The price of this phone is very reasonable.
However, the CONS:-
My OTG and NFC not working. Is there a new firmware to fix this problem? (Posted on 12/30/13)

Nice phone but specs are a bit different from advertised Review by

Shanos

Got the phone today (30/12) and whilst it is indeed slim it is not 6.5mm all the way across the back it gets thicker as it goes across.
The length of the phone is also substantial (about 1cm longer than my S4) but this strangely the uninterrupted black borders top and bottom make the 5" screen appear to be bigger than the S4 when in use.
The camera in my unit shows 18mp, I checked it out using Android Hardware Info app and it confirms 18.2mp rear camera!
not sure if I have received a sample phone with a different camera sensor but I won't grumble lol.
All in its not a bad phone and may indeed replace my S4.
I have always sought to have the latest and greatest phones, but they have now reached a point where even this 'budget' handset is up to doing most jobs more than adequately (it is almost as fast on Antutu as the still none too shabby galaxy s3) and whilst the S4 great and is more powerful, I don't actually use my phones for playing many games and its proving to be overkill. (Posted on 12/30/13)

outstanding phone for the price Review by

charles

Pros:look and style are like no other phone to date.camera takes exceptional pictures, video too.shipping was pretty fast to u.s about 4 days.
Cons: the 1gb should have been 2gb
should have been running the mtk mt6592 octa-core
But I am very happy with this phone ,I have no regrets.
Thanks I new mobile.com..... (Posted on 12/29/13)

Excellent for the price Review by

wass

Pros :
Nice looking phone body
Excellent brightness
Both cameras are good, specially the rear camera
Work with 3g on GSM on Fido/Rogers Network in Canada
Battery so far so good.
Expandable memory

Cons :
CPU could have been faster (octa core?)
Only 1gig of Ram
Comes only in withe


Overall :
I love this for for the price I paid; an excellent alternative to my nexus 4. I would have paid more for an octacore version of this model. Thank you (Posted on 12/24/13)