iNew I1000 Dual Core 5.5 Inch Android Smart Phone 3G GPS Bluetooth WIFI
iNew I1000 Phone Features:
OS: Android 4.1.1
CPU: MT6577 1.2GHZ Dual Core
RAM     1GB,DDR3
Storage 4GB
Sim Card: Dual SIM Card Dual Standby
Service Provide: Unlocked
Brand:
2G: GSM 850/900/1800/1900MHz
3G: WCDMA 850/2100MHz
MS mode: WCDMA/GSM
Shell Material    Plastic
Screen: Capacitive Touchscreen, 540*960 resolution Screen
Size:  5.5 inch
Resolution:  540*960 IPS
Gravity Sensor:   Yes
Navigation     GPS+AGPS Navigator
Daul Camera:  Front Camera 2.0M ,5.0M Pixels High definition back camera Auto Forcus
Wireless transmission     3G, WIFI 802.11b/g/n, Bluetooth 4.0, EDGE, HSDPA, HSUPA
HSUPA     Support 5.76 Mbps
HSDPA     Support 7.2 Mbps/42Mbps
iNew I1000 Phone Details:
Extend Card     Support TF card up to 32GB extended
Skype     Yes
Gravity Sensor     Yes
Google Play: Pre-installed
Android Market     Yes
USB: USB 2.0
HDMI:Support
Light sensor     Support
Proximity sensor     Support
Gravity Sensor     Support
Bluetooth     Support
FM     Support
Java Expand     Support
Music/video     Support
WAP Browser     Support
Hand-writing     Support
Multilingual     Support
Email and Browser: Yes, built in
WIFI:    802.11b/802.11g / 802.11n
Earphone Interface     3.5mm
Video:4K HD Videp Play with formats of MP4/3GP/3G2/RM/RMVB/ASF/FLAC/APE/MOV etc.
Music     MP3/WMA/FLAC/APE/WAV/RA/Ogg/MIDI/3GP etc.
Ebook     UMD, TXT, PDF, HTML, RTF, FB2…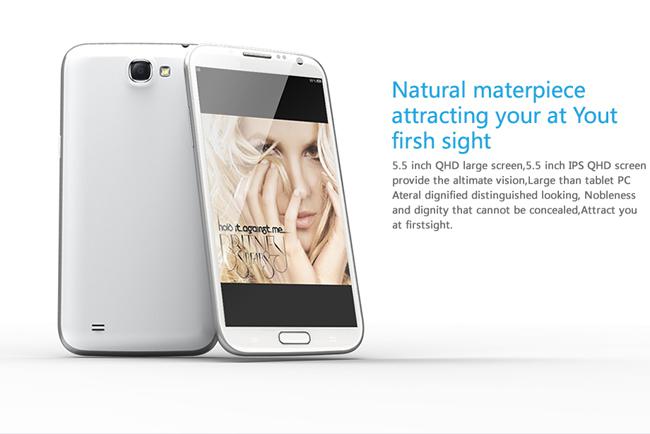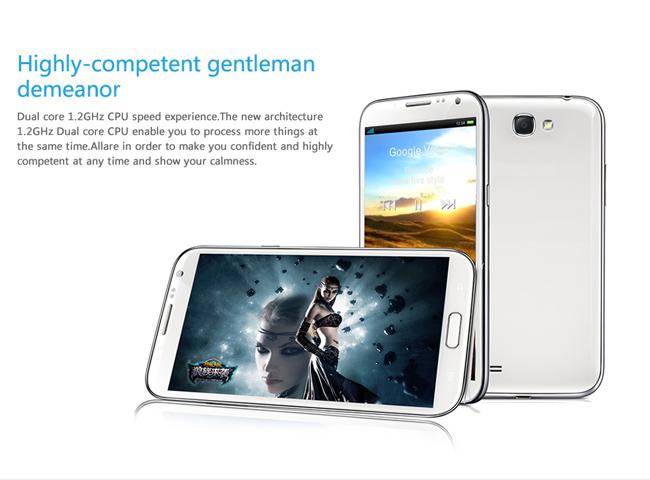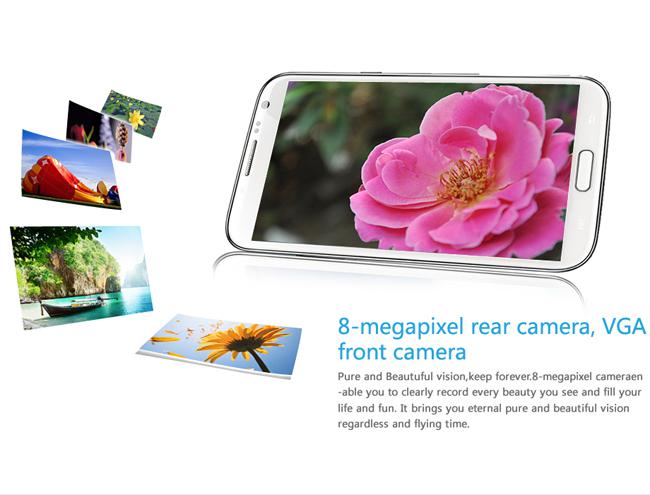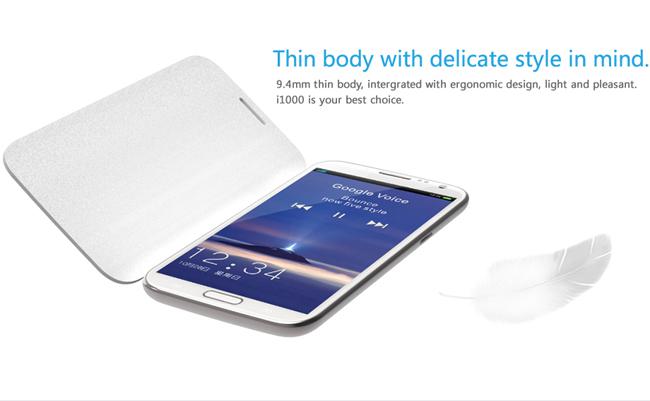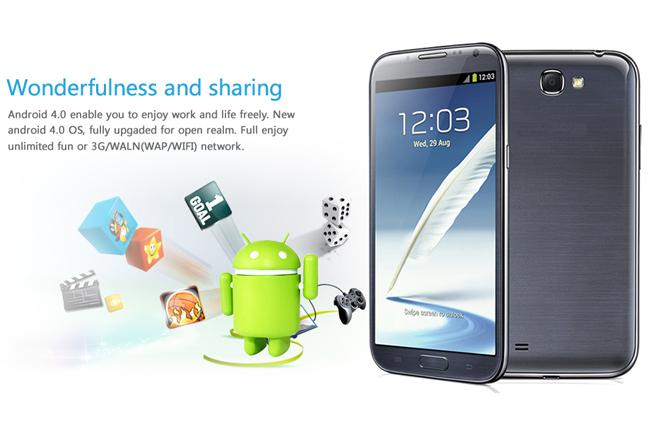 iNew I1000 Phone contain:
1 x iNew I1000 Android Smart Phone
1 x USB cable
1 x Charger
2 x Battery Li-Poly 2600mAh
iNew I1000 Phone Weight: 210g

iNew I1000 Phone Size: 147.2*79.5*9.4mm

Payment:
* We accept PayPal,Western Union,Wired Transfer.
You may also be interested in the following product(s)
| | | | |
| --- | --- | --- | --- |
| | | | |
------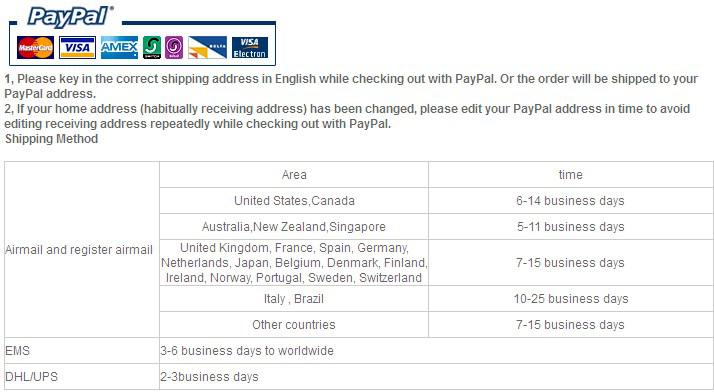 Questions on iNew I1000 Dual Core 5.5 Inch Android Smart Phone 3G GPS Bluetooth WIFI
Sort by

From Annika Helastila at

9/8/13 6:07 PM

Hi, I'm using inew i4000 in Finland. It appears that the GPS signal is very weak every time I try to use it even though it's supposed to be strong. Can you tell me what could be the problem?
iNew Mobile:
Thank you for your mail.
Our engineer will check it for you soon,maybe you need udpate the firmware.

From Philippos at

9/6/13 6:40 PM

Dear support team,

I recently purchased a I6000 32Gb 2Gb ram from a Europe reseller of yours.
I really like this model of yours. I also have another older dual core model of yours.
I noticed a problem. The first time the battery charged with no problem to 100% and when i turned on the phone i got the 100% status at the battery indicator. The second time i charged the battery it showed that it was fully charged 100% but when i turned on the phone i got only 82%. I rebooted the phone and again the same charged level at 82%. I have read on the internet that quite many phones have this problem from different companies. Please do inform me if there is a way to fix this or it is a problem of the device. I also Ordered recently from your eshop a replacement battery for the I6000 and i want to use it properly.
Thank you in advance for your kind reply.

Regards,

Philippos
iNew Mobile:
Thank you for your mail.
Our engineer will check it for you,maybe just the firmware bug.

From Ivaylo at

9/5/13 6:53 PM

Hello my name is Ivaylo Bulgarian nationality am I have and I live in Spain.
I have seen several videos and Reviews posted on your products interesting. I think you doing fantastic work and I would like to be your distributor propose oficlial in Spain
I think with how fast texnologia advances and competition among the leading brands in moments that live in this country and the rest of the continent your products would be something new, interesting, and very nice acceptable to Spanish citizens.
People today do not they trust a lot of the web pages that offer products from another continent because there are many scams'.
Therefore contact you
I am sure that with your fantastic product and have appropriate prices and market demand very many
Thank you very much I hope you like my proposal
iNew Mobile:
Thank you for your mail.
our service will contact you soon.

From Antonio Vega at

9/2/13 7:07 PM

Dear people ... Can I ask them to send you a confirmation of my order #10200000236 ? Maybe you can also update the status of the order, so I know that my order has arrived. Thanks a Lot!
iNew Mobile:
Thank you for your mail.
Have you got our mail when we send your package? Please check your mail,You will got your package in one or two business days.

From Daniel Gonçalves at

9/1/13 6:48 PM

Hello good afternoon.
I'm Daniel and I'm interested in selling your equipment in Portugal.
I have a company dedicated to automobile technology and want to sell their products.
You have some interest in this type of representation
I await your response.
Daniel Gonçalves

iNew Mobile:
Thank you for your mail.
Our sale service will contact you soon.

From Muhammad at

9/1/13 6:42 PM

From sergey at

6/29/13 2:05 AM

From emlaaivay113 at

5/22/13 8:59 PM

From lanre at

5/22/13 8:51 PM

Do you support shipment to Nigeria, at which cost and time by UPS or DHL.
How do I make the payment and guarantee supply?
iNew Mobile:
Thank you for your mail.
We support shipping to Nigeria and the shipping cost is 12.5USD.
We support Paypal and West Union.

From syaepudin at

5/22/13 6:10 AM

Do you have service center and repersentative office in indonesia, if some thing problem occur.

thank you very much

kind regards,
iNew Mobile:
Thank you for your mail.
We do not have service center in Indonesia and all our iNew Mobile come with 12 months warranty.

From wahid at

5/22/13 1:00 AM

From mauro at

5/21/13 2:27 AM

hallo i want to know if i have problem for recive this phone to Italy ? and i you can give to me assurance for shpment, thank's for all
iNew Mobile:
Thank you for your mail.
We support shipping to Italy,we have a lots of Customers in EU.
All our iNew Mobile come with shipping insurance.

From Shakil at

5/20/13 3:20 AM

From Mwiya Nyambe at

5/15/13 1:24 AM

From Eugenio Tan at

5/15/13 1:20 AM

From GOli at

5/6/13 2:01 AM

From pat at

5/2/13 6:17 AM

From lizeth at

5/2/13 6:07 AM
Ask Your Own Question